Posted on Thu Feb 26, 2015 7:17 am
So as you probably noticed when you signed on that a few things are buggy.
This is because i have been updating a lot of things.
The sites updates:
- A completely new stylish navbar [Soon]
- New awards/achievement system [Soon]
- Completely new profile design [Done]
- New reputation system [Done]
- Referral system [Nearly]
NavBar + Profile preview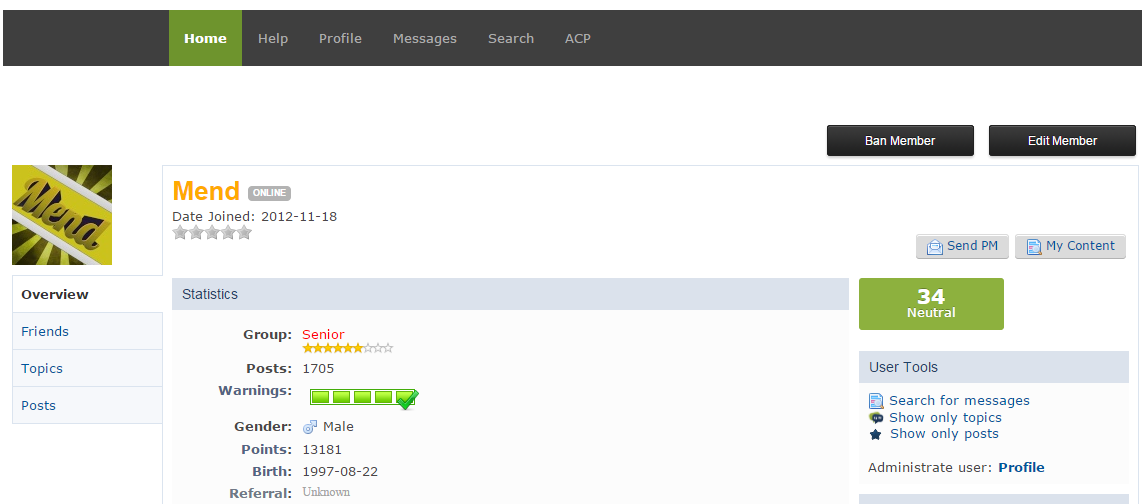 I hope to have the forum running smoothly and promoted by 02-03-2015 as i have a bit of a busy weekend coming up, but most of my time on effort goes on improving the site and if need be the forum may be under-construction [Although this will be posted first and last under 24hrs]
If you have any suggestions please post them below or in the suggestion forum.
There has been other work done such as thumbs + - And a slight change of theme edited by twisted mods,